Lenny Siegel was a leader of the radical student movement, focused on opposition to Stanford's contributions to the Vietnam War, at Stanford University in the late 1960s and early 1970s. He was a leader of the Stanford chapter of Students for a Democratic Society, the Stanford Anti-Draft Union, the April Third Movement, the Off ROTC Movement, the New Left Project, and the Association of Young Crows.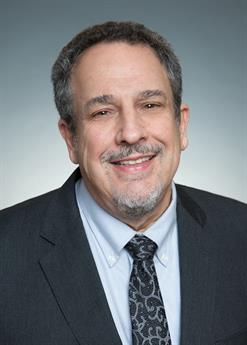 He entered Stanford in Fall, 1966 as an undergraduate in physics after recognition as a valedictorian at Culver City High School, Culver City, California. Suspended from Stanford for on-campus anti-war activities, Siegel never earned a college degree. He coordinates a national network of Stanford alumni activists.
He has been President of the non-profit Pacific Studies Center, an offshott of the Stanford Movement, since 1970, and he has served as Executive Director of the Center for Public Environmental Oversight, a PSC project since 2006, since 1994. He is one of the environmental movement's leading experts on military environmental issues as well as the vapor intrusion pathway. In 2011 U.S. EPA recognized him as national Superfund Citizen of the Year. He has served on numerous regional and national environmental advisory groups, including a dozen committees of the National Research Council (National Academies of Sciences).
His many publications include The High Cost of High Tech: The Dark Side of the Chip (Harper & Row, 1985). See www.cpeo.org for a compilation of Siegel's environmental work.
Siegel moved to nearby Mountain View in 1972, where he has owned a home since 1979. He served as Mayor of Mountain View in 2018 and as elected Council member from January 2015 to January 2019. He served on the Mountain View Planning Commission from 1978-1980.
Siegel founded several local non-governmental organizations, including the Campaign for a Balanced Mountain View, Mountain View Voices for Peace and Justice, the Mountain View Housing Justice Coalition, the Alliance for a New Moffett Field, and the Save Hangar One Committee. He was a Bernie Sanders delegate to the 2016 Democratic National Convention.
Siegel married Jan Rivers in 1976, and he has two children, Misha Siegel-Rivers (38) and Abram Siegel-Rivers (34).